THE VINEGAR OF MAS VICENÇ
During the most intense hot months is when the acetic fermentation is activated in the wine to become vinegar and hence the origin of AGOST, the name of Mas Vicenç's pink vinegar.
This bottle has a weight of 1.25 kg 
The exposure of rosé wine to a high temperature and a slow natural oxidation allows us to preserve the most varietal nuances of the Garnacha in the vinegar. The two years of aging in barrels of more than 30 years give us personality and softness to the palate without detracting from the red fruits of its origin.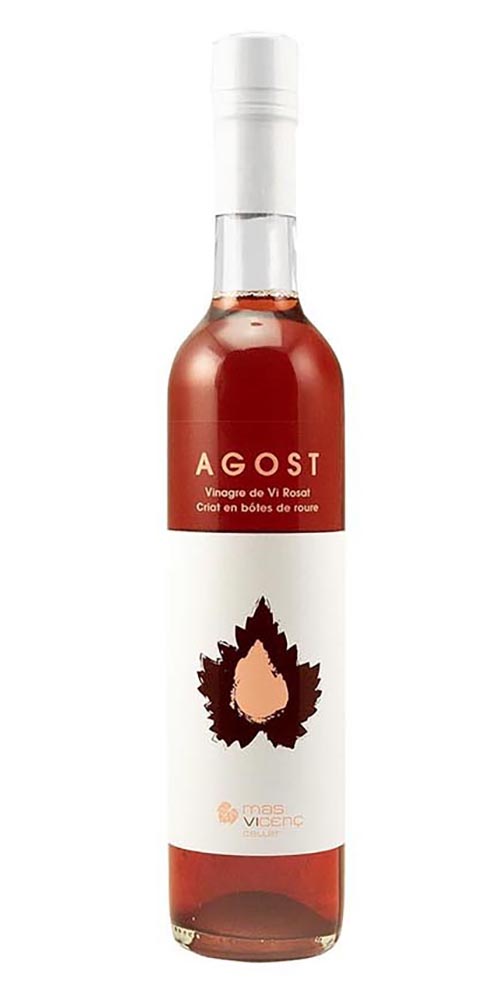 The result is surprising and ideal to accompany all kinds of gastronomy of marine origin due to its softness and sweet aftertaste. In addition, its subtle acidity makes it essential in salads of all kinds, as well as in different styles of tartars and ceviches.