Basic gift pack: Bottle of wine to choose
EXCLUSIVE BAG WITH WINE BOTTLE OF YOUR CHOISE
Do you want to change any of the products in this batch? Would you like to add a gift voucher for a wine tourism activity?
Our batches are totally customizable!
Contact us to know more.
This pack has a weight of 1.25 kg 
Vi del Vent: Very fine and clear. Hints of freshly harvested grapes and fruits such as peach and mango. Its natural sweetness nicely offsets the wine's acidity. El Vi del vent delights due to its subtle and fresh taste in the palate. Goes perfectly with contrasting flavours, such as dark chocolate or blue cheeses. It also pairs nicely with dry fruits, foie gras and many other dishes!
El Terrat: pale coloured wine with bright green tones. Flowers and white fruits with hints of grape must and exotic fruits. 'El Terrat' has a fine and creamy palate. Its flavour reminds us light notes of grape, flower petals and anise.
Nit de Lluna: It has an intense colour with well-defined red tones. The aging process gives the wine a noteworthy bouquet. Black fruits such as blackberries and plums dominate a backdrop of black pepper, rosemary, thyme and undergrowth. The palate notes the presence of wild fruits such as raspberries or blackberries. The initial sensation is intense but the aftertaste is soft and light, which adds a sense of freshness and dynamism.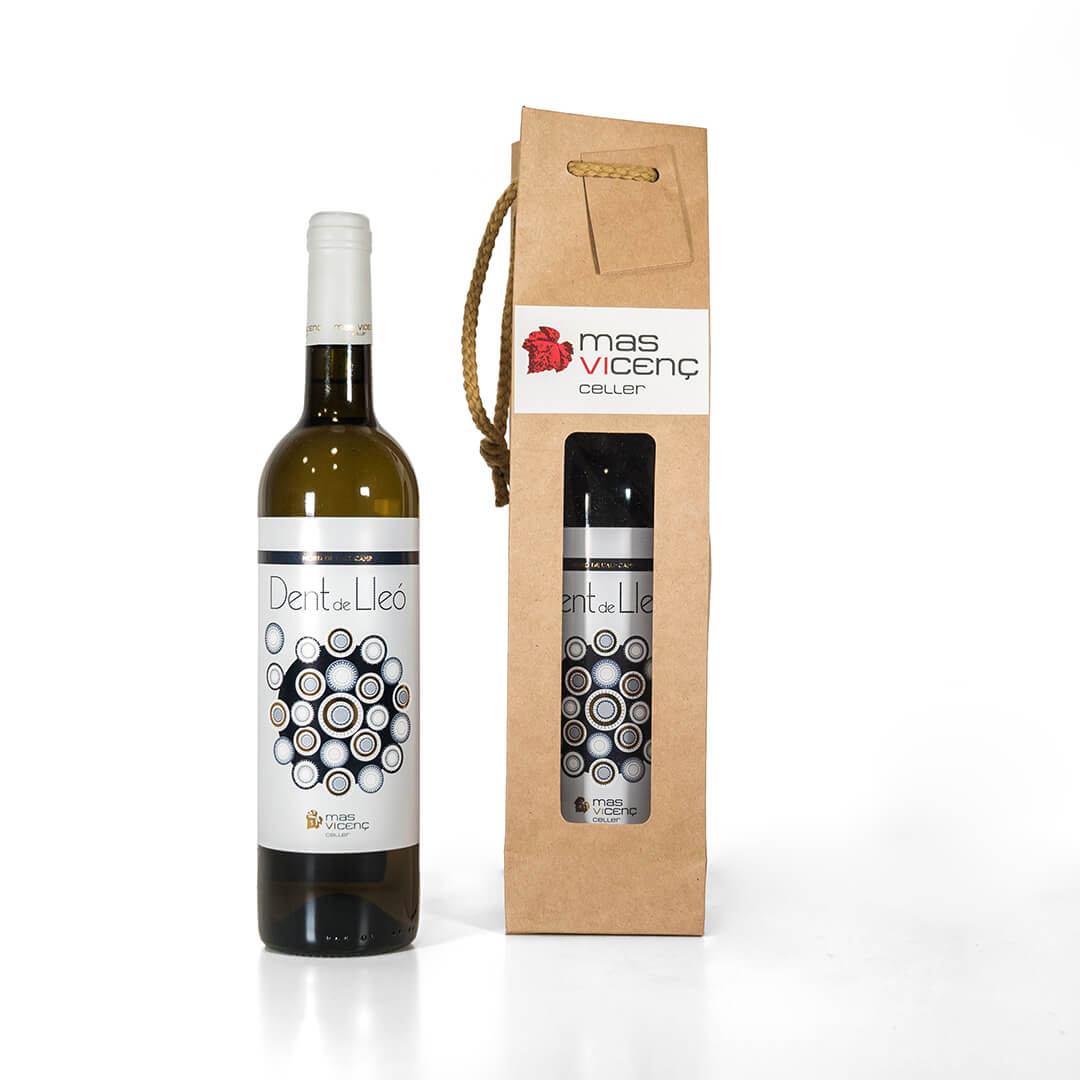 Flors i Violes: A wine Fine colour with hints of apricot skin. It has a noteworthy purity with the presence of mixed berries and wild red fruits. Easy-to-drink is the most appropriate adjective to describe 'Flors i Violes'. It is light on the palate, with a fresh and sugary sensation. Hints of red fruits, like cherries or strawberries.
Dent de Lleó: A wine with a clear and bright color. It stands out for its perfect and elegant combination of floral aromas, such as the orange blossom with soft notes of cinnamon and pastries. A very creamy, delicate and persistent mouthfeel. Full of sensations.
Arlequí: Its colour is intense and dark with garnet touches. It has a complex and elegant aroma such as ripe plums, scents of vanilla and roasted coffee beans. There are also notes of certain minerals that transport drinkers to the highest vineyards of Mas Vicenç. An intense, rounded wine, with hints of wild fruits, dark chocolate and balsamic.