Aulives, Mas Vicenç olives
ARBEQUINA OLIVES · SIURANA DESIGNATION OF ORIGIN
We make oil from the olive harvest and we also save a small portion earlier to eat them, just as we have always done. Appetizers and all kinds of salads, what would you do without arbequina olives? Now, you can enjoy them packaged, carefully selected and with the title "aulives", which is how we call them in our region. We hope you like them!
This bottle has a weight of 750 gr.
Check the shipping conditions here 
Arbequina is the identity of the Tarragona countryside and the denomination of origin Siurana. Probably the finest and most aromatic variety that exists and a crop linked to the family from our oldest roots.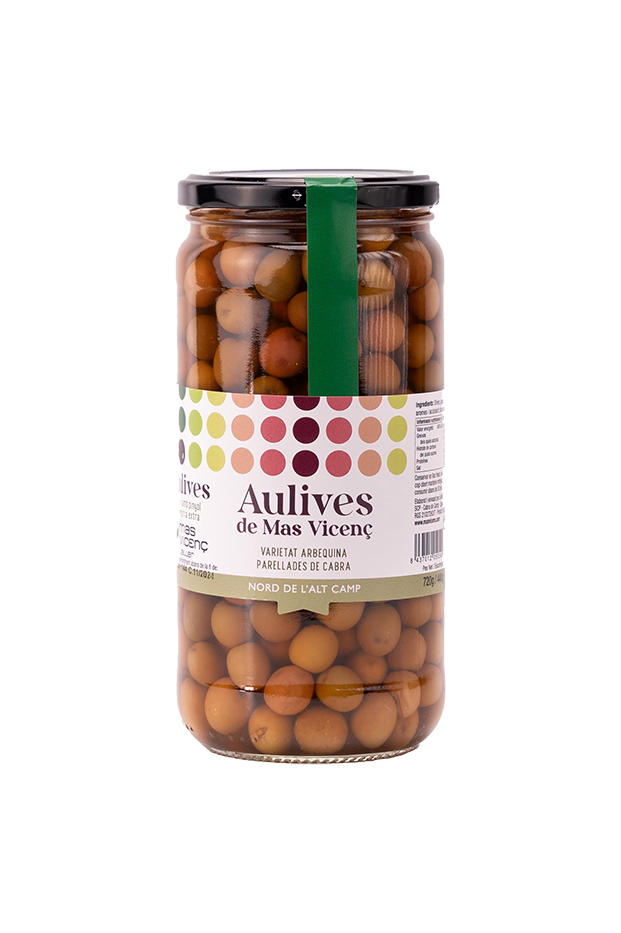 In the area of the 'Parellades de Cabra del Camp', within the Alt Camp region, is where we have twelve hectares distributed in small plots that complement a landscape with vineyards, cereal, almond trees, forest and dry stone constructions.