At Mas Vicenç we are passionate about wine tourism in Tarragona, sharing our passion with visitors by means of unique experiences through our environment and the culture of wine.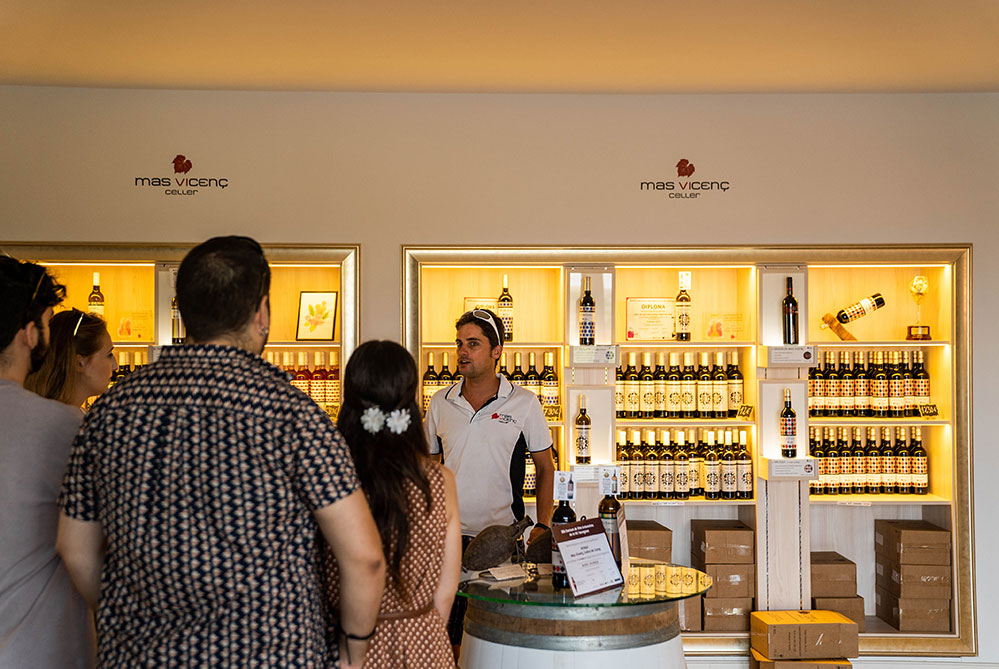 The winery opens its doors wide
During the months of peak season Mas Vicenç opens the doors wide-open. Within a timetable established, Open door will allow visitors to come to the winery for tasting the products and make use of the local shop of the winery.
Schedule:
Monday to Friday from 9:00 to 13:00 and from 15:00 to 18:00.
Weekend from 10:00 to 14:00.
You do not need a reservation.
For further information and bookings, please contact us at [email protected] or call at 627 570 075.
GUIDED TOURS WITH WINE TASTING
WALK & WINE DO IT YOUR WAY