Flower Honey from La Voltorera
THE HONEY OF MAS VICENÇ
'Voltorera' is the name of the mountain just behind Mas Vicenç that gives the name of our new honey. We have the bee hives at the downhill, surrounded by almond trees and vineyards from our property, and also by the typical Mediterranean herbs such as thyme, rosemary and heather.
The secret of this new product of Mas Vicenç is to preserve the ecosystem as much as possible. The bees maintain an essential role of flower pollination and it helps the NATURE to have a better stability.
This product has a weight of 0.5 kg
Honey has always been considered a "magical" product because of its multiple benefits and its longevity. It helps to prevent and treat respiratory diseases.
It provides energy.
It contributes to the prevention of intestinal bacterial diseases.
It helps wound healing.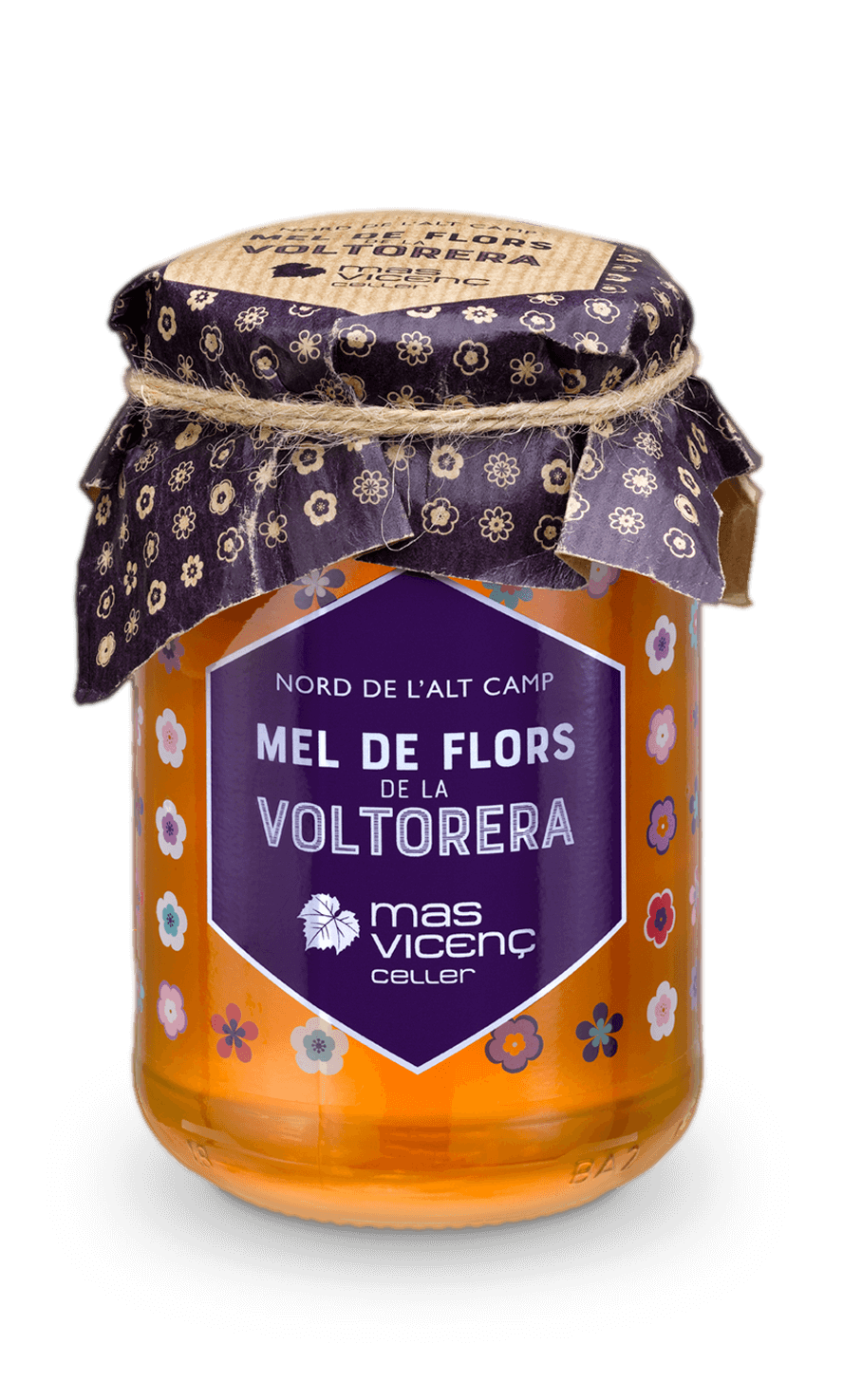 It prevents the formation of ulcers in the stomach. It improves the memory.
It regulates intestinal transit.
It strengthens hair and helps to solve dandruff problems.
It helps to cure temporary allergies.
It serves of tranquilizer and sedative.