Gener, extra-virgin olive oil
THE OIL OF MAS VICENÇ
On the coldest days of the year we extract oil from the olives of our best trees, so as to preserve the most prized organoleptic characteristics.
This product has a weight of 1 kg (capacity 50 cl) and 5 kg (capacity 5l)
Of an Arbequin variety, and with Siurana Designation of Origin, we identify Gener as a fine olive oil, lightly acidic with citrus notes.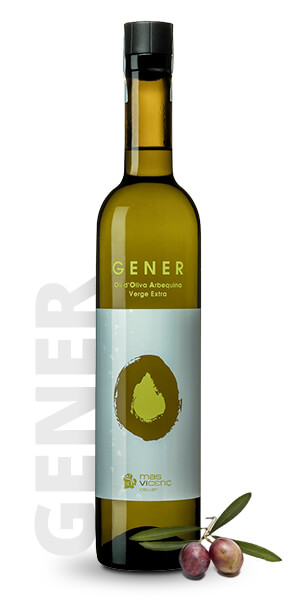 Its vegetal aromas remind us the tomato plant and the artichoke with a slight touch of anise.