Pack explosion de fruits : Terrat + Flors i violes + Nit de lluna
YOUNG WHITE, ROSÉ WINE AND OAK AGED RED.
Do you want to change any of the products in this batch? Would you like to add a gift voucher for a wine tourism activity?
Our batches are totally customizable!
Contact us to know more.
GIVE A LOT FULL OF FRESHNESS AND JOY
El Terrat: pale coloured wine with bright green tones. Flowers and white fruits with hints of grape must and exotic fruits. 'El Terrat' has a fine and creamy palate. Its flavour reminds us light notes of grape, flower petals and anise.
Flors i Violes: A wine Fine colour with hints of apricot skin. It has a noteworthy purity with the presence of mixed berries and wild red fruits. Easy-to-drink is the most appropriate adjective to describe 'Flors i Violes'. It is light on the palate, with a fresh and sugary sensation. Hints of red fruits, like cherries or strawberries.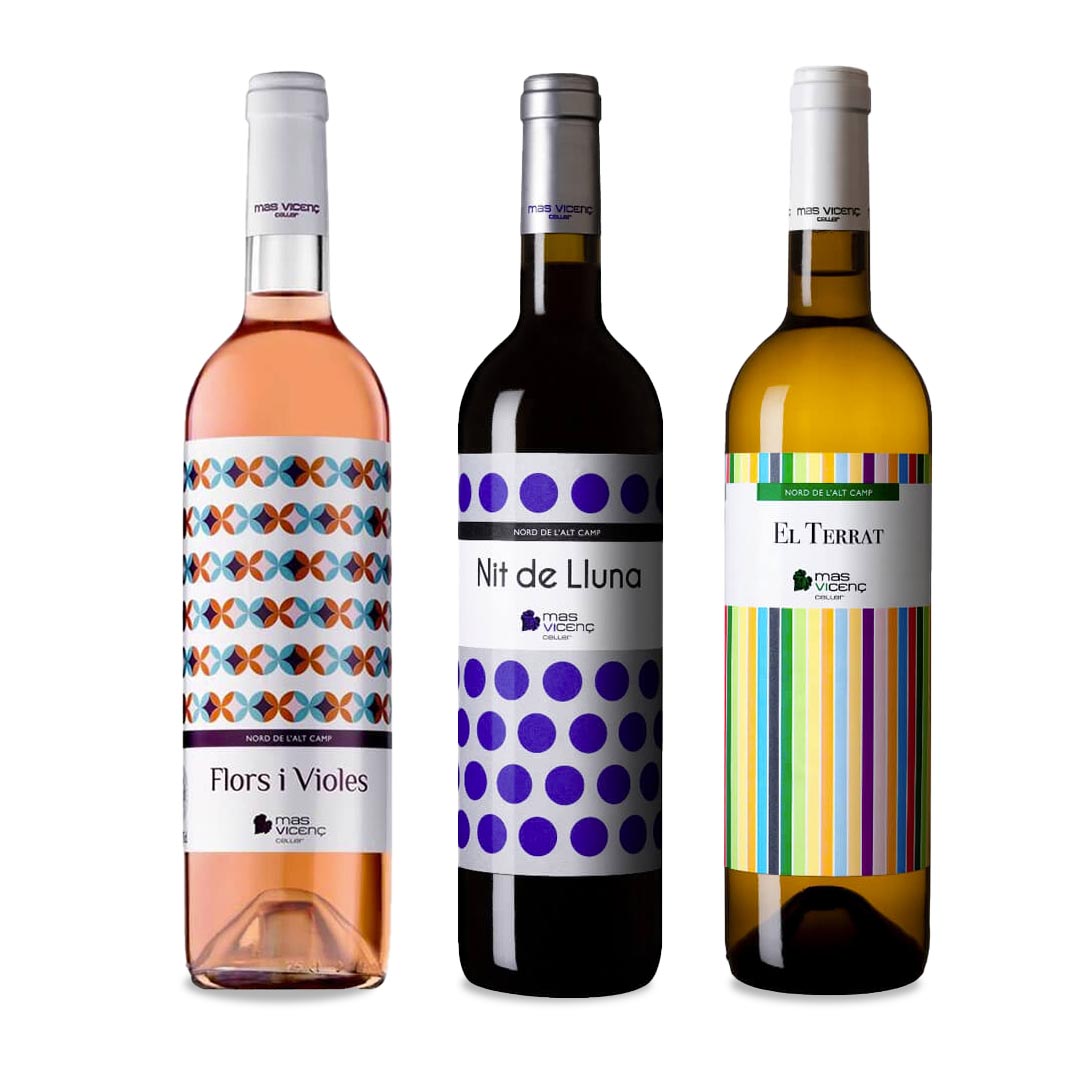 Nit de Lluna: It has an intense colour with well-defined red tones.
The aging process gives the wine a noteworthy bouquet. Black fruits such as blackberries and plums dominate a backdrop of black pepper, rosemary, thyme and undergrowth. The palate notes the presence of wild fruits such as raspberries or blackberries. The initial sensation is intense but the aftertaste is soft and light, which adds a sense of freshness and dynamism.