Pack Fruit and life: Terrat + Flors i Violes + Vitta
YOUNG WHITE, ROSÉ AND  FLAVOURED DRINK
Do you want to change any of the products in this batch? Would you like to add a gift voucher for a wine tourism activity?
Our batches are totally customizable!
Contact us to know more.
This pack has a weight of 4.5 kg
OFFER A PRESENT FULL OF FRESHNESS AND JOY
Terrat: pale coloured wine with bright green tones. Flowers and white fruits with hints of grape must and exotic fruits. 'El Terrat' has a fine and creamy palate. Its flavour reminds us light notes of grape, flower petals and anise.
Flors i Violes: A wine Fine colour with hints of apricot skin. It has a noteworthy purity with the presence of mixed berries and wild red fruits. Easy-to-drink is the most appropriate adjective to describe 'Flors i Violes'. It is light on the palate, with a fresh and sugary sensation. Hints of red fruits, like cherries or strawberries.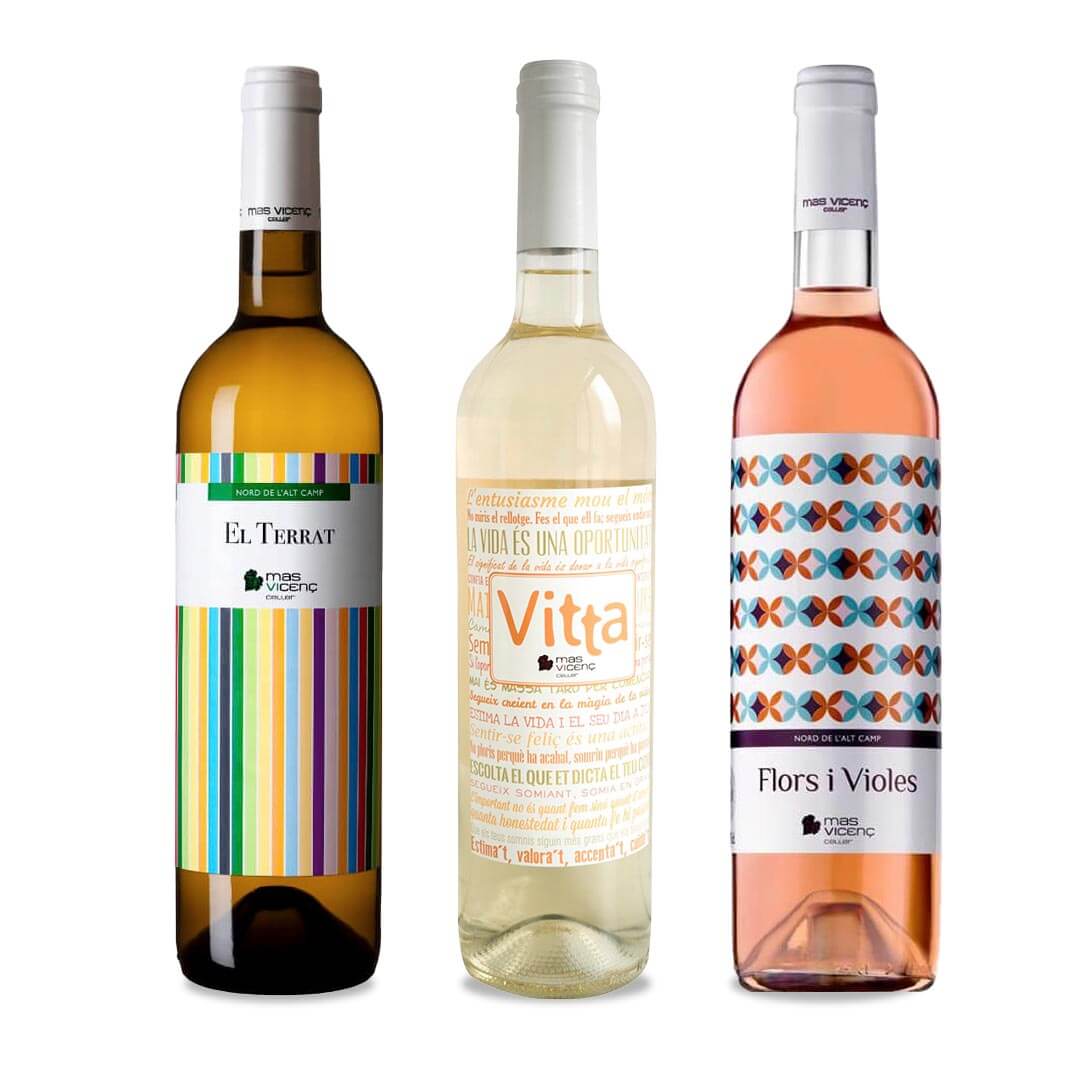 Vitta: It is an ideal drink for any type of appetizer; served with a glass of wine, an ice cube and a slice of orange. It is also nice blended with dark chocolate or even enjoyed as a cocktail, releasing the creativity of the consumer. Its colour is pale with green and bright tones. Its mouth is fine and a bit creamy. It gives off sensations of the grape itself, tropical fruits and white flowers.