Old vintage Dent de Lleó 2016
OLD VINTAGES · CHARDONNAY AND GARNACHA BLANCA
The longevity of wines is marked by the coexistence of a number of factors around the vineyard and wine. The mineral quality of the soil, the depth of the roots in the most adult plants, the origin and quality of the oak barrels or the cork, are some examples. At Mas Vicenç we try to take the utmost care of these factors and, together with the orographic and climatic complexity of our vineyards, we can obtain wines with a good capacity of ageing.
This product has a weight of 1.25 kg and a capacity of 75cl
Variety: In this wine the mixture was 70% Chardonnay and 30% White Grenache with a passage in new French oak barrels for 6 months. Alcohol content: 13.5% vol. These characteristics give the wine a good aging potential, preserving its unctuousness and complexity over the years.
Harvest: We remember the 2017 vintage as one of the most grateful at the climatic level for its scarcity of rains at the end of summer and September, giving us a high balance between ripening and acidity at a generic level.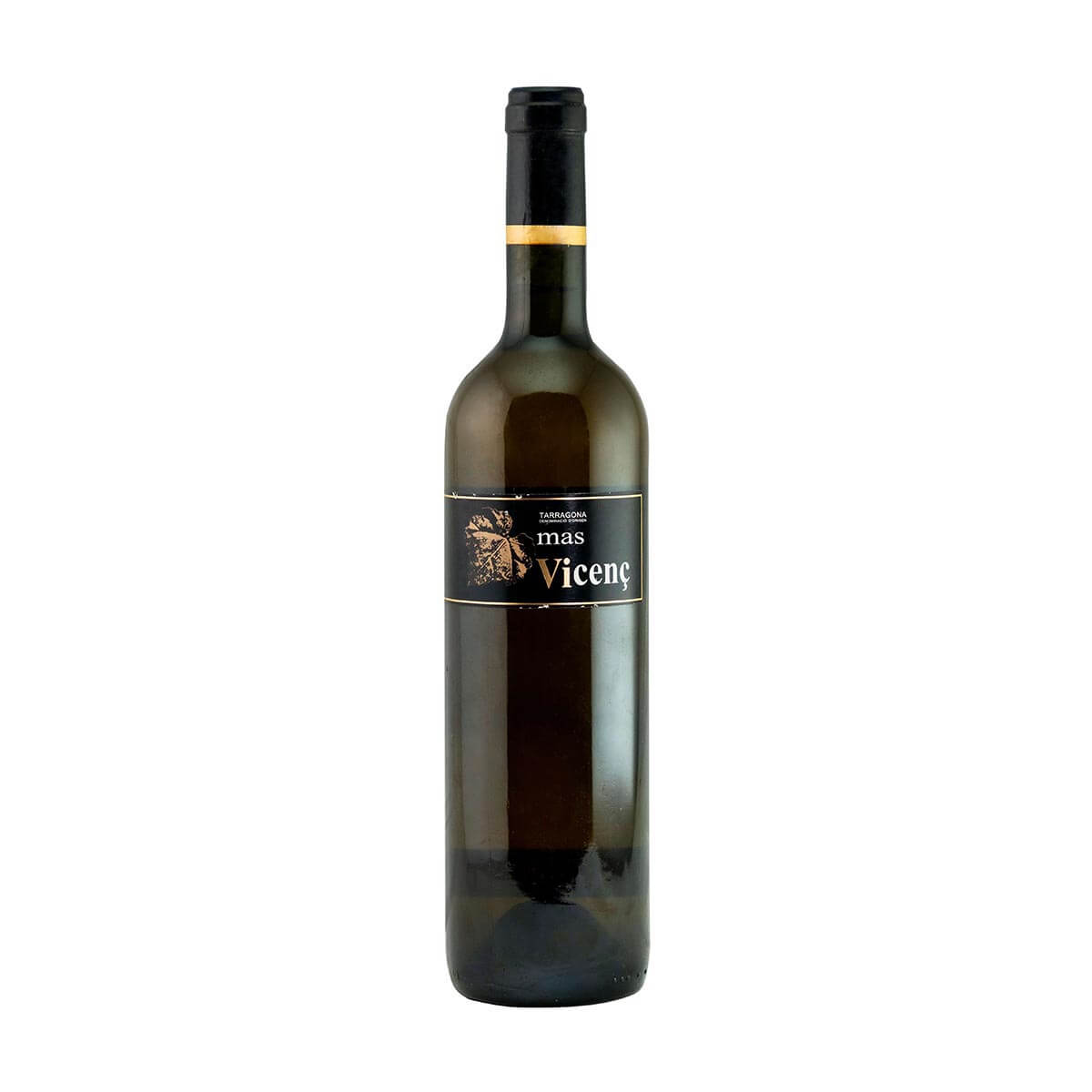 Serving temperature: Serve at about 8-10ºC.
Taste: In the mouth, the flavors of ripe pineapple, toast and mineralization stand out.
Pairing: What do we accompany it with? Its creamy texture and high aromatic complexity make it an ideal wine to pair with fish and seafood bowls or very intense flavored rice. Cured cheeses and grilled fatty meats will also pair well.