Pack single estate wine: Castell Tallat + La Fonollosa
A CENTENNIAL MACABEU VINEYARD · RED WINE GARNACHA
Do you want to change any of the products in this batch? Would you like to add a gift voucher for a wine tourism activity?
Our batches are totally customizable!
Contact us to know more.
This pack has a weight of 2,5 kg

Castell Tallat:100% Centennial vine macabeu. Its color is pale, very crisp and bright. It reminds us of the most primary aromas of macabeu such as almond blossom and also contains an aniseed side that transports us to fennel, so present in the landscape.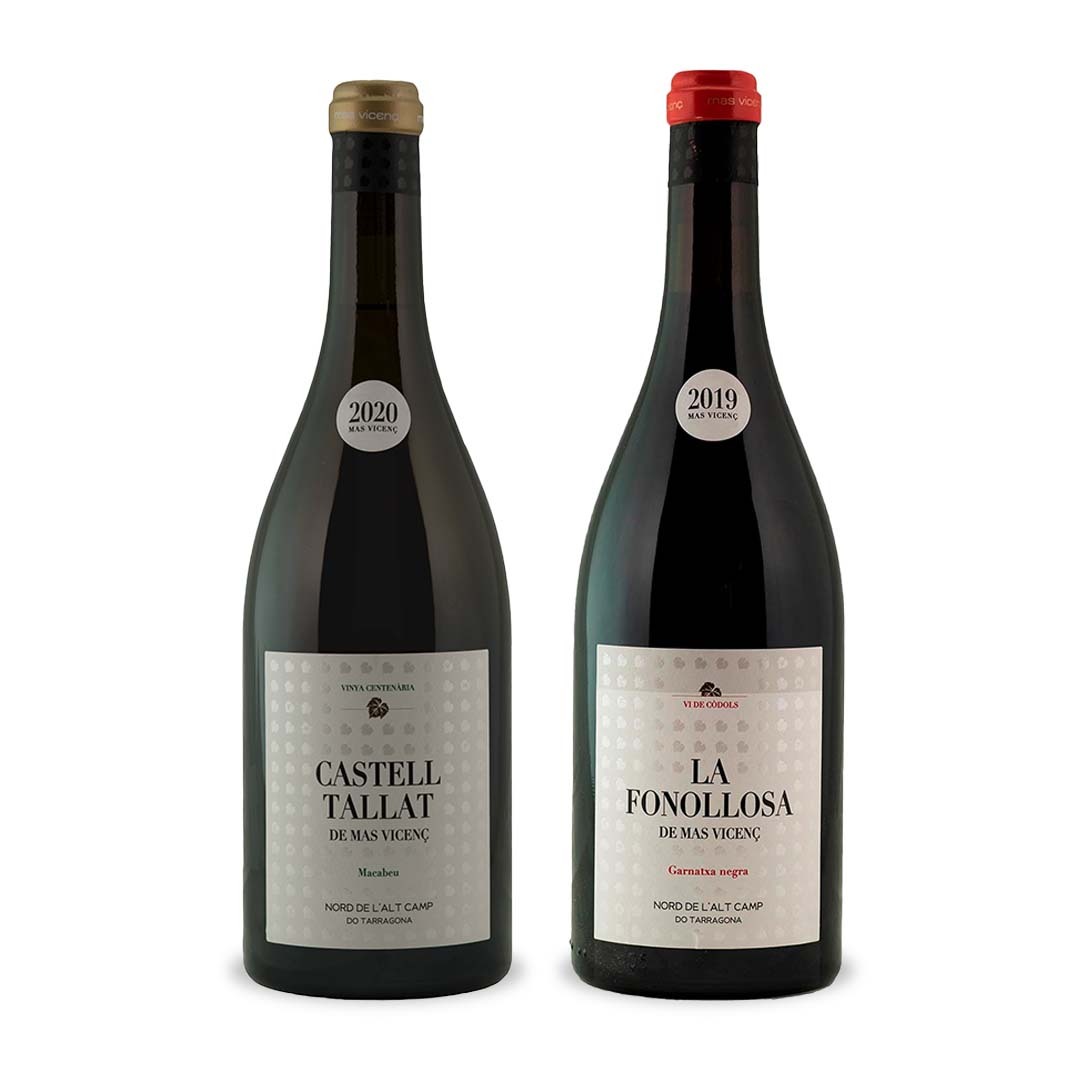 La Fonollosa:
100% Black garnacha. It's an intense cherry red wine. It transports us to wild black fruits such as blackberries or candied plums. We also usually find nuances of mineral character and a soft bitter orange profile. Ripe raspberries and strawberries predominate over some herbaceous and earthy sensations that mark the origin and 'terroir' of Fonollosa. At the same time, its palate transmits a subtly citrus freshness and a very soft tannin, which becomes a very fine and elegant wine.