SINGLE ESTATE WINE • RED WINE GARNACHA
Appearance. There is no other word that better defines this wine. In fact, the high temperatures secreted by the river pebbles that cover the entire floor of the vineyard and the proximity of the river provide freshness and an elegant acidity that is incomparable in La Fonollosa. Capricious fate, which offers us this wonderful opportunity just twenty years after our winemaker passed through the French Côte du Rhone area, just in his first steps into the world of oenology. In this region of southeastern France, the garnachas on river pebbles stand out and their wines have become a world icon for their finesse and elegance. Nice coincidence, right?
Its harvest is manual and it is aged in new oak barrels for 17 months, always trying to minimize intervention and achieving a predominant varietal expression. Its structure is low giving us the most elegant sensations of finesse and freshness.
This box has a weight of 1.25kg
Check the shipping conditions here
Blend: 100% Garnacha.
Harvest: 2020. Harvest and manual selection both on the farm and in the winery. Good balance between maturation and acidity thanks to the pebble soil both particular to the farm and the low rainfall recorded in the last months before the harvest.
Production: A limited production of 635 bottles.
Elaboration: Aged for 16 months in 500L French oak barrels.
Visual apperance: its color is pale, very sharp and bright.
Bouquet: It transports us to wild black fruits such as blackberries or candied plums. We also usually find nuances of mineral character and a soft bitter orange profile.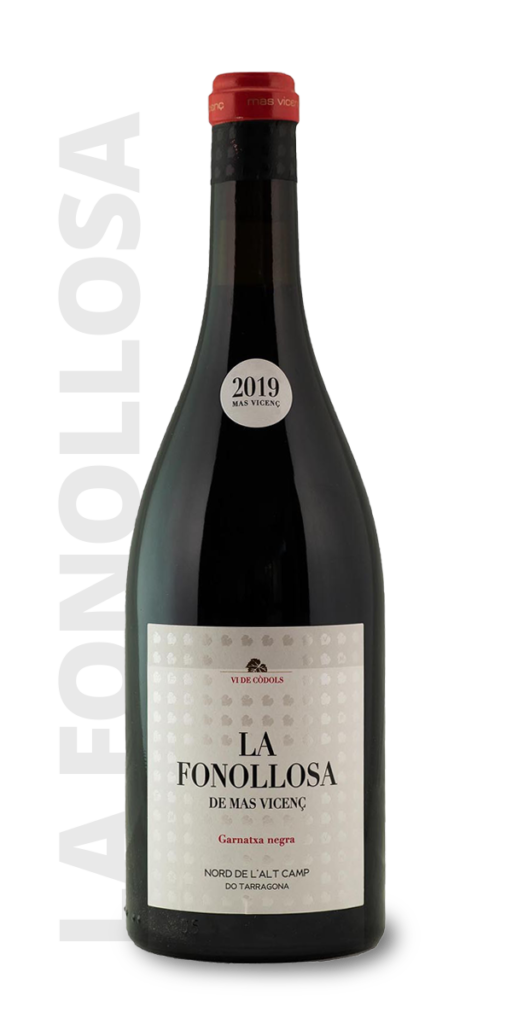 Flavour: Ripe raspberries and strawberries predominate over some herbaceous and earthy sensations that mark the origin and 'terroir' of Fonollosa. At the same time, its palate transmits a subtly citrus freshness and a very soft tannin, which becomes a very fine and elegant wine.
Pairing: The characteristics of exposure to the vineyard's marinade give us a salty profile to the wine that goes very well with blue fish, for example. Its freshness and smooth structure make Fonollosa an ideal wine to pair with poultry, white meats and also soft cheeses or low-cooked vegetables.
Serving temperature: between 16 and 18 degrees.