From a fleeting and groundbreaking idea was born a really exciting product. We are introducing you Vitta, an innovative flavoured drink that will accompany us in moments of pleasure as an aperitif or cocktail.
BUT WHAT EXACTLY IS VITTA?
It is a flavoured drink based on Muscat wine with a maceration of citrus peel. The origin of this ingenious product transports us to 2017 in the classrooms of the University of Tarragona as teamwork result of an MBA.
This box has a weight of 7.5 kg
THE SINGULARITY OF MAS VICENÇ
Variety: It is made 100% with Muscat of Frontignan.
Harvest: 2021. Manual recollection. We harvested the Muscat grapes during the third week of September with a good balance between the quantity and the general quality in all our different four parcels.
Production: A limited production of 500 bottles of 75 cls. Elaboration: Fermentation and a subsequent maceration in stainless steel tanks with daily controls of density and temperature.
Vitta Moment: It is an ideal drink for any type of appetizer; served with a glass of wine, an ice cube and a slice of orange. It is also nice blended with dark chocolate or even enjoyed as a cocktail, releasing the creativity of the consumer.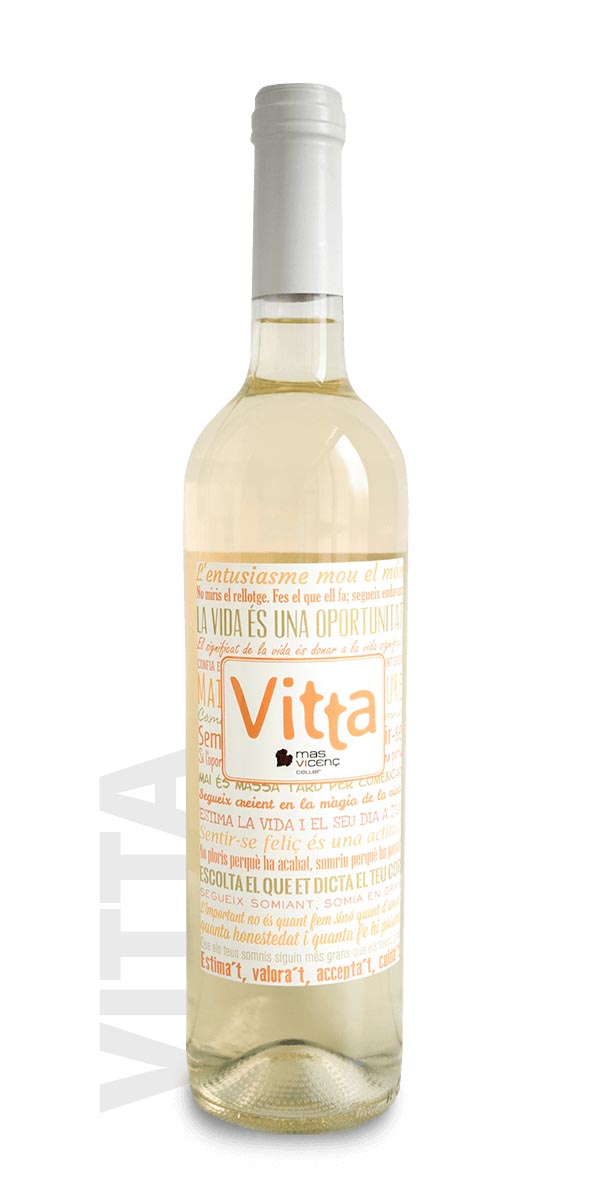 Visual appearance: Its colour is pale with green and bright tones.
Bouquet: We can find some floral and citrus aromas preserving at all times the memory of the recently harvested grapes. Flavour: Its mouth is fine and a bit creamy. It gives off sensations of the grape itself, tropical fruits and white flowers.
Serving temperature: Very cold, above 4 and 6 ºC