Old vintage oak aged red 2007
OLD VINATGES · ULL DE LLEBRE AND CABERNET SAUVIGNON
The longevity of wines is marked by the coexistence of a number of factors around the vineyard and wine. The mineral quality of the soil, the depth of the roots in the most adult plants, the origin and quality of the oak barrels or the cork, are some examples. At Mas Vicenç we try to take the utmost care of these factors and, together with the orographic and climatic complexity of our vineyards, we can obtain wines with a good capacity of ageing.
This product has a weight of 1.25 kg and a capacity of 75cl
Variety: The blend is Ull de Llebre - Cabernet, in fair proportions. The aging was 12 months in new French oak barrels, with a vinification of only 2300 bottles, from the highest and most appreciated vineyards of Mas Vicenç.
Harvest: We remember the 2007 vintage as one of the most grateful at a climatic level due to its scarcity of rains at the end of summer and September, giving us a high balance between ripening and acidity at a generic level.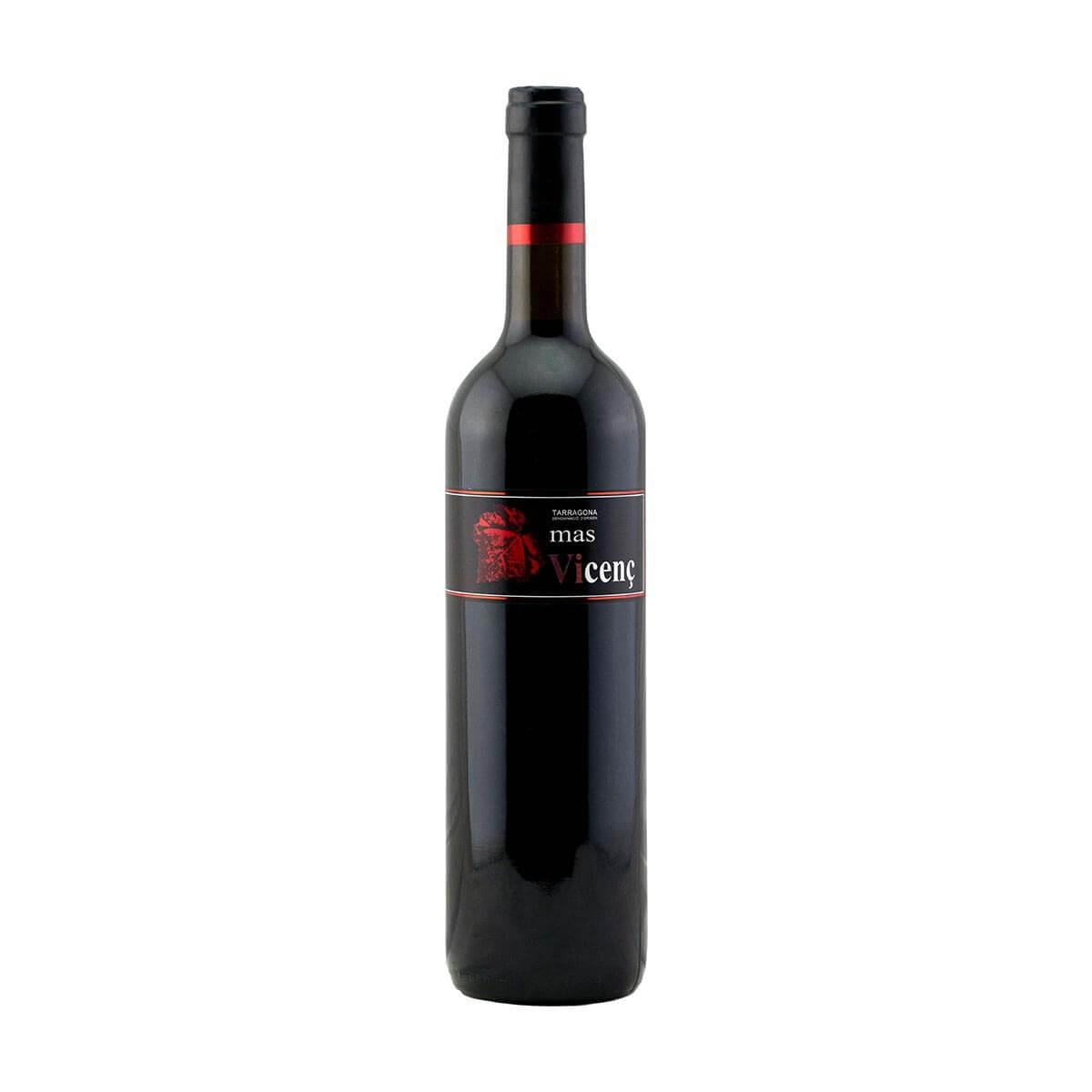 Serving temperature: Between 18 and 22ºC.
Bouquet In the mouth you can distinguish the flavors of blackberries, vanilla and humid earth.
Pairing: What do we accompany it with? Its long life in the bottle allows the more spicy and mature attributes of the wine to emerge and refine its structure. For this reason, we think that more complex dishes with flavors and aromas, such as stews and casseroles, will suit you well. Grilled meats or drier cheeses also pair very well for one of the emblems of the winery.