Pack from Gener to Agost: Oil + Vinegar
EXTRA-VIRGIN OLIVE OIL + ROSÉ WINE VINEGAR
Do you want to change any of the products in this batch? Would you like to add a gift voucher for a wine tourism activity?
Our batches are totally customizable!
Contact us to know more.
This pack has a weight of 4.15 kg

he scents of vegetal character are reminiscent of the Tomaquera plant or the carxofa with a dolcenc background that associates with the star d'anís. The palate is fi but intense, from which the fresh Arbequina sensation stands out as soon as it enters the mouth. From Lleugera Acidesa, Gener had a silky finish and a spicy punt.<br>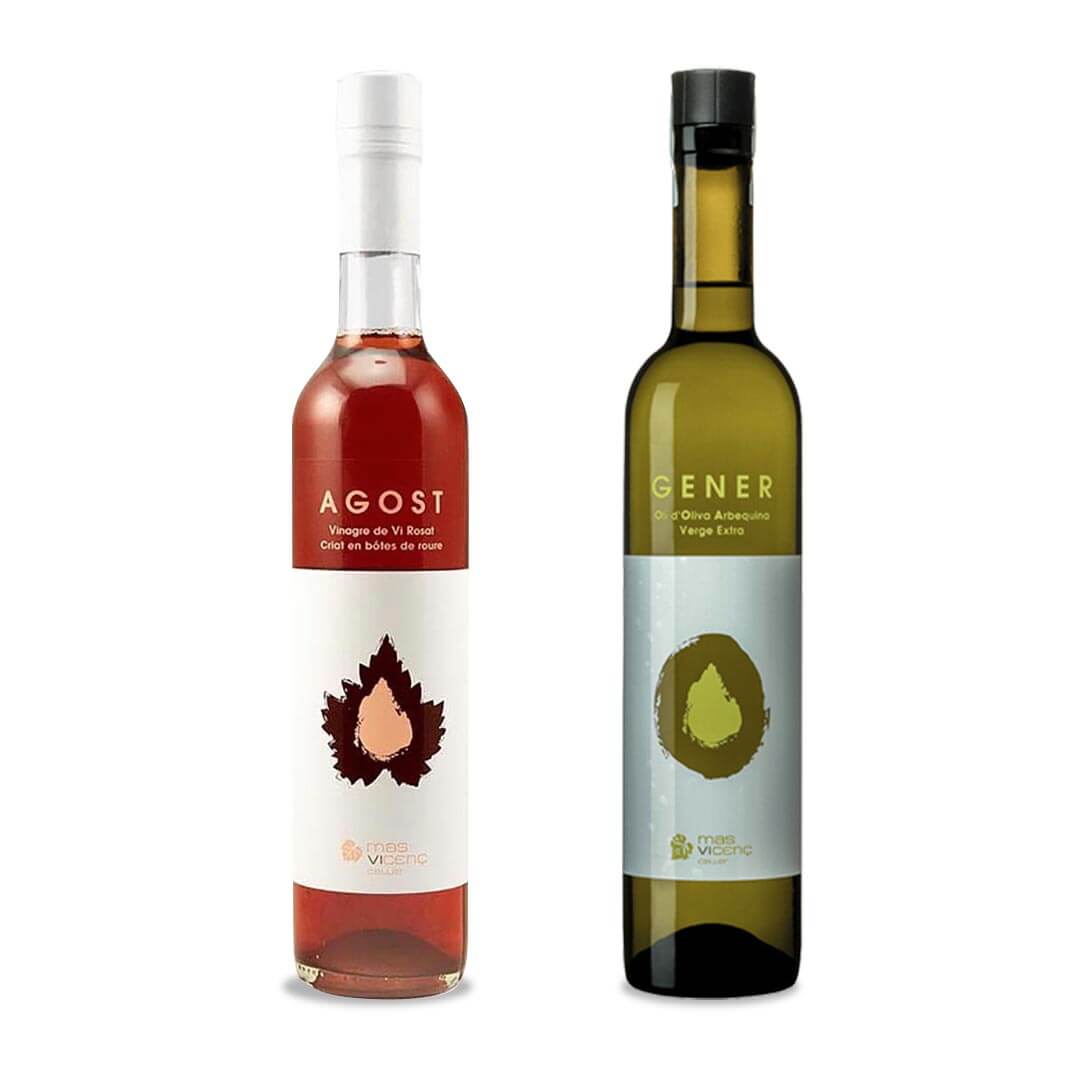 Agost:
The exposure of rosé wine to high temperatures and slow natural oxidation allows us to preserve the most varietal nuances of the red grenache.  he two years of aging in barrels of more than 30 years bring personality and softness to the palate without distorting the red fruits of their origin. In addition, its subtle acidity makes it a must in salads of all kinds, as well as in different styles of tartare or ceviches.